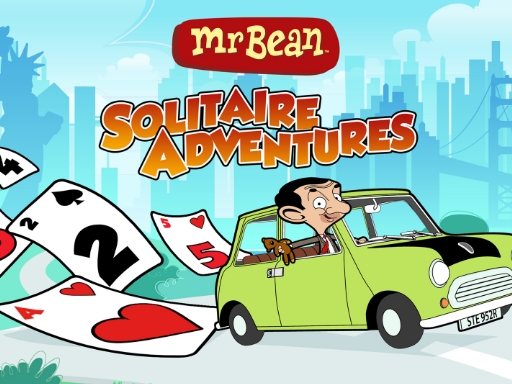 Mr Bean Solitaire Adventures
Welcome to Mr. Bean's Solitaire Adventures! This is a fun board game that will force you to utilize both your card abilities and your card skills at the same time. To win this game, your primary objective is to use the cards that are located in the center of the table to clear the stockpile that is there. If you want to finish a deck using the cards that are open in your hand right now, you will need those cards. You need to hit a card that is either higher or lower than the card that is now displayed at the bottom of the screen. In this way, if you make the appropriate move, the cards in the centre of the table will run out at some point in the future. If there are no more moves available to you, select a card from the reserve deck. Then just continue till you complete the level. Attempt to maintain a high record by consistently making the best moves possible. Test your cutting skills on this cloth to see whether you have what it takes to become a professional card player like Mr. Bean.
Controls
Tap or click to stack your cards in the correct order, either ascending or descending. If you have a 3 of clubs, you can match it with a 2 of any suit, or a 4 of any suit.
Similar Games
Mr Bean Solitaire Adventures Reviews